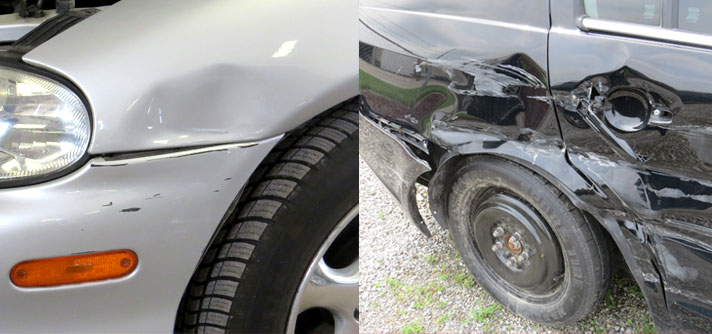 Our facility and staff strive to exceed expectations and perform to our maximum potential as a high quality auto body repair shop. We have happily been providing extensive, affordable repair services for many years. Our satisfied customers often reward us with loyalty by returning for new collision repair work.
It is our responsibility to ensure accuracy and efficiency through our services offered. Due to our reliability over the years, insurance companies prefer our estimates. We always maintain current industry practices for noble recognition in addition to ensuring that all of our technicians are provincially certified.
Our goal is to properly inspect, appraise, and repair your vehicle as quickly as possible. A strong network has been established to help us fulfill our commitment to perform quality collision repair work. We strive to maintain our reputation as one of the best auto body repair centers. If you decide to have your vehicle repaired at our facility, you will experience the high quality services that we have to offer.