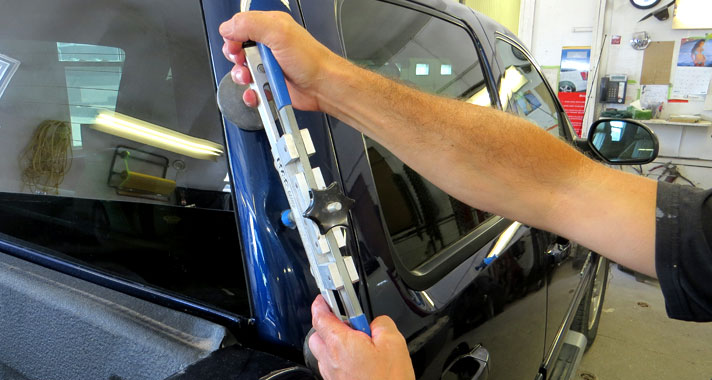 Paintless dent removal, or PDR, is a method pf auto body repair used to fix vehicle body dents without damaging the existing paint. This method may be used to repair dents of all sizes, as long as there is no paint damage.
Common auto body repair work requiring paintless dent removal include door dings, bumper indentations, minor body creases, and hail damage. Paintless dent removal may also be used to prepare damaged panels for painting in the event that paint damage is present.
For years, vehicles have required collision repair and body work which calls for the useful technology of paintless dent removal. Many facilities and companies utilize this method such as rental car companies, leasing companies, and auction houses. Over time paintless dent removal has become popular even at the consumer level. The effectiveness of this technology makes it valuable because it can be used for such a wide variety of collision repair and body repair work.